Jumbo Yellow Perch...Did you know we are raising some pretty stinkin huge jumbo yellow perch right here in central Illinois! I'm talking perch so big that I am starting to check in on the state record...Back in 1974 Joseph Grega caught a 2 lb 9 ounce fish that record still stands today, not for too much longer Joseph, we are gonna get ya...I have a buddy over in Ligonier, Indiana last year catch the unofficial Indiana state record perch from his 1/3 acre pond following this same recipe...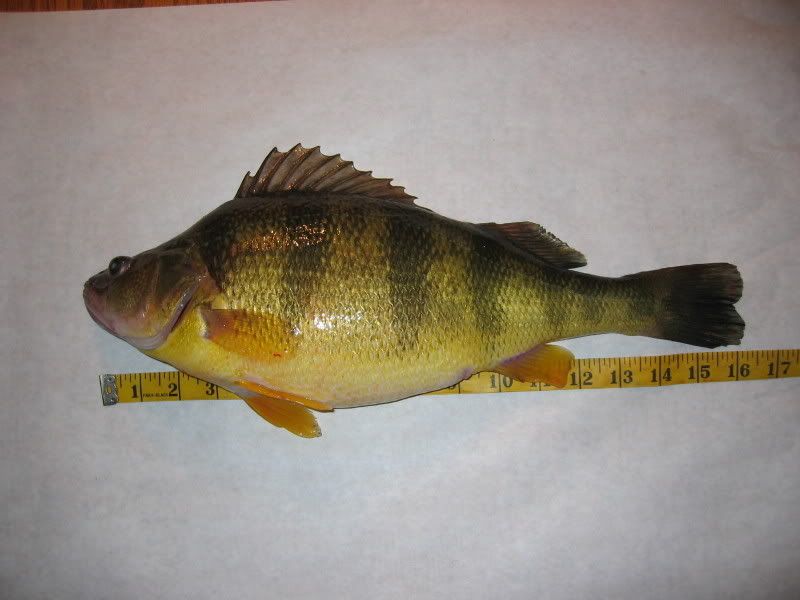 Anyhow, why I have perch on my mind is because I just drove a load of trophy jumbo yellow perch to a client of mine down in Burlington, North Carolina. These are some of the most prized perch in all of North America and Doc G wanted to give em a go with his intensively managed smallmouth and largemouth ponds. Yep he has a world class smallmouth pond way down in North Carolina...(BTW, I also have friends and clients with smallmouth in Arizona and Texas)...
So my wife and kids are down in Gulf Shores, Alabama for spring break along with pretty much all of the wives and kids of everyone I am related to...
They are having a blast playing and relaxing at the beach while I am having a blast working every waking moment that they are gone. Had I not taken this friday night off to go shopping at Bass Pro Shops with my brother, I would have put in 130 hrs of work out of 168 total hrs of my family being gone....Instead I only was able to get in 12 hrs today so my total will be 122 hrs...
So Easter Sunday my family was gone so me and my brothers spent the weekend celebrating the resurrection of Christ by camping out at the lake and planting trees. We planted 600 and then went fishing. Typically we spend Easter Sunday in church, but with the fam gone we spent this year outside enjoying creation and the SON was shining!
We drilled 600 holes for the trees...Three rows of hybrid willows and hybrid poplars followed by 3 rows of norway spruce. This is both a short term and longterm visual barrier from the road...
Monday I was stuck in the office all day designing docks, zip lines, organizing fish stockings, and such...Since my family was gone I just worked till I could work no longer and crashed...you read right zip lines, we are putting in several really cool ziplines for fun rides over the water and even into the water...If you can't tell, if you have a hairbrained or not normal idea for fun, just come to us and we will figure out how to pull it off...
Tuesday we burned prairie grass fields in Summum and Middle Grove. The coolest prairie grass fields ever that are designed for quail. There are 17 brush piles and feed stations spread out around the fields (which we had to avoid burning). Anyhow needless to say there are thousands of quail hanging around this farm.... You want a quail population, I can help you with the recipe!
I love fire....anyhow straight from the fields I headed to Chef Todds wild game feast at the fishing park and then straight from the fishing park, I headed towards North Carolina at about 9 pm...I drove till about 2 am and stayed at a luxurious motel 6 around Dayton, Ohio for $32.99...Up at 6 am and headed to Burlington, North Carolina...
I made it to Doc's place about 6 pm and spent a good 90 minutes acclimating the perch from my 40 degree water to his 60 degree water...then we feasted at a North Carolina barbecue pit...about 10 pm I was off headed back towards Illinois.
With a check in hand from the perch delivery I upgraded to a $49 Super 8 wednesday night somewhere in Virginia about 1 am, but this time slept in till 7 am before journeying back through West Virginia, Ohio, Indiana, and then good ole Illinois...
Now back home I like usual have bitten off a bit more than I can chew, but by golly we are gonna get er done! In order to pull off all this stuff, I have assembled an amazing team capable of anything and everything. Since its my fishing blog, I get all the credit and glory, but really the guys are the ones who make it all possible....
Once my fam comes home though I will have to gear out of production mode and focus on normal things like hygiene, bathing, eating meals, spanking and playing with kids. Tonight at Bass Pro I had a $50 gift card and I came home with a red ryder and 600 bb's...Noah and Mae are gonna start shootin....!!
Had some big time stuff going on this week as well. Page 46-48 in the May issue of InFisherman Magazine we talk about hybrid bluegills...Also on the cover of the 2013 InFisherman Panfishing Guide is a beautiful bluegill from my lake...I also this week signed a deal with Purina Mills to be a national aquatic ambassador for their Aquamax line of fish food! My first speaking engagement is at B n B farm and ranch store in Jesup, Iowa where we will be obviously talking fish nutrition along with other topics such as Algae and Aeration!! I am super excited to be one of four fisheries consultants chosen by Purina for this position!!!
So anyhow I also am in the midst of putting together a very unique fishing club that I think will be an amazing opportunity not only for area anglers, but for area lake owners as well...Fishing and Lake Management is every bit as good of a combo as PB and J. Definitely stay tuned as I get this program nailed down over the next few weeks.
Last but not least is a deer and wildlife food plot challenge we are putting together here in the next week or so... the challenge isnt a competition amongst landowners, but rather a competition amongst seed companies all claiming to be the best... So far I have 10 properties lined up where we will be planting competing food plot seed mixes basically side by side and documenting every step of the way. If anyone wants to be a guinea pig and get involved- landowner or seed company just shoot me an email to nate@hbpondmanagement.com and we will get you discounted seed in exchange for your participation.
You dont have to know a thing about food plots, soil, or seeds. All you have to have is at least 1/4 acre chunk of land and a camera. We would like 3 or 4 more participants and can provide you with all the details necessary. We can even soil sample, prescribe step by step instructions, or even just plant the plot for you if desired. More details will come for this food plot challenge next week. So far we have 3 different seed companies with tons of different seed mix options...