Justin and I just got back from the national Pond Boss Conference at Big Cedar Lodge!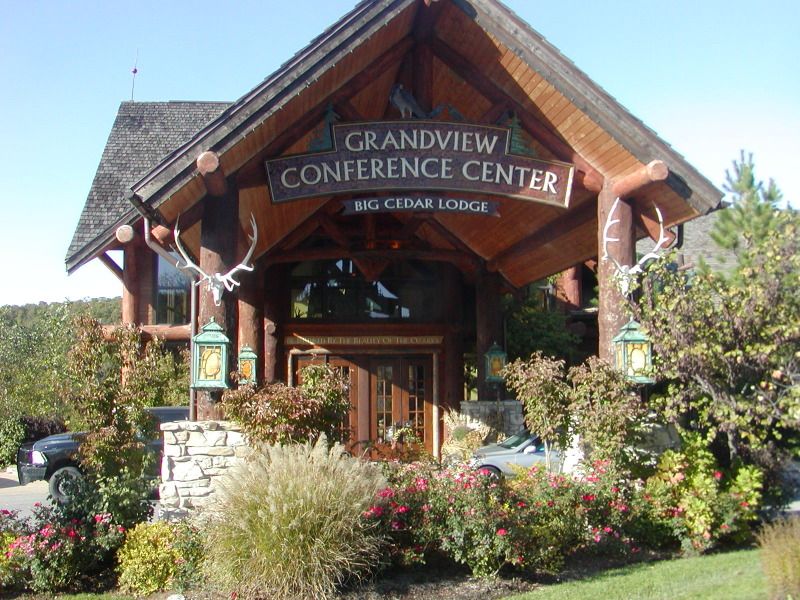 There was a strong showing for the Central Illinois area, which was super FUN and locals Mike Oreilly and Gary Long actually won the fishing tournament on Table Rock Lake on Thursday afternoon!!
Here is a view looking out the conference center:
It was a very productive 4 days for us as we first installed an aeration system for a client just 30 miles north of the conference and then headed to the conference festivities Thurs, Fri, and Sat. This is what food plots look like near Branson, Missouri. Wow, was all I good say while touring the Doc's property after installing the aeration system.....
The small pond at Big Cedar just got its world rocked with all the companies displaying their products and testing new electrofishing equipment....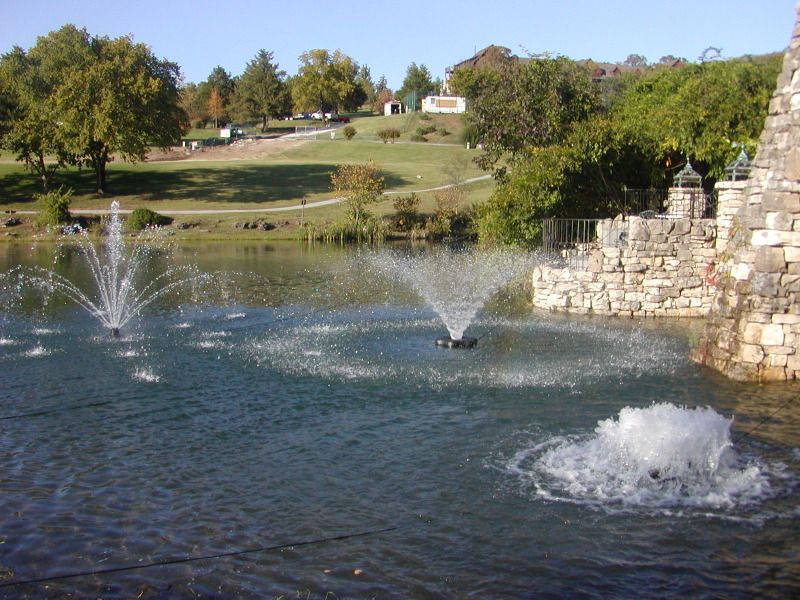 So anyhow, our HB fish pictures and videos were used in several of the presentations at this conference for the last several years and that among other things has caught the attention of quite a few of the major fish feed, fish feeder, and lake supply suppliers.....It was very cool to have meetings with and work out endorsement and ambassador and marketing deals for 2013 with these companies...stay tuned for more info on some of that.......
Also what was also really cool was several people at the conference said they saw us in the current issue of InFisherman Magazine...I will have to definitely track that down! We are very excited, but yet humbled to be getting recognition for simply being lake nerds and fish geeks. Seriously we really are nerdy social outcasts with wildlife, fish, and food addictions:
But an entertaining group of nerds nonetheless......Speaking basically along these same lines, we do custom taxidermy for clients who also have a few funny bones....Justin just finished up some LED devil eyes for Edwins boar mount.
Next project is a squirrel rear end door bell cover....seriously one of our clients wants guests to his home to have to stick their finger in about an inch in order to ring the door bell.....I thought it was a pretty funny idea, have we done that before....nope, but we'll get er done...
Speaking of get er done, I have until December 1st to get my house done. I have slim to none chance of making that goal, but I have to so I probably wont be sleeping or writing much the next 6 weeks....I have made a good push outside, Im down to a bit of exterior trim and laying the stone. Then a frantic finish inside once I button up the exterior.....
This upcoming week Im headed to Geneseo on Monday afternoon to shock some lakes, Southern Illinois tuesday to stock a bunch of Hybrid Bluegill and then Cedar Rapids on Wednesday to install some deer feeders and consult with a brand new 10 acre lake. Then Friday probably gonna have to get wetsuits on to add a bunch of floats under a MASSIVE floating dock and Saturday shocking over near Morton.....
The following week is trout deliveries...I potentially will have quite a few trout available at the end of next week so if your looking for some trophy trout to stock for a bit of fun ice fishing or some snacker sized trout to help feed your trophy bass or push your muskie over 50 inches give me a holler...Im not joking either, the next state record muskie is gonna come from one of our lakes we are annually stocking trout into, I have growth rate data that will blow your mind from pike and muskie eating trout all winter long....This is a 4 year old central illinois rainbow trout fed northern pike:
This is what she eats (and so do we).
And I actually have some trout available this big as well for pond stocking this year: